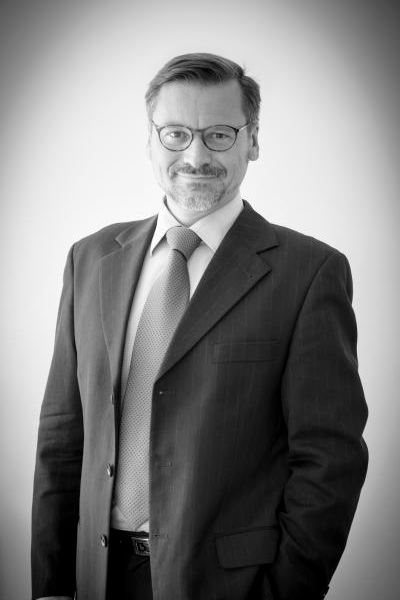 Stephan
de Callataÿ
+32 (0)2 761.07.40
+32 (0)2 762.81.52
Academic background:
Bachelor in philosophy at the Catholic University of Louvain
Master of Law at the Catholic University of Louvain
Master of Law in European and International law at the University of Leiden (Netherlands)
Languages: French, Dutch, English
Areas of expertise
Real estate goods (sales, easements, neighbourhood disturbances)

Renting contracts (residential, office and commercial)

Construction (contracts, liability, construction defects)

Economic and commercial law

Commercial distribution (concessions, franchises, sales agents)

Business practices and consumer protection

Banking and finance (mortgages, leasing, consumer loans)

Contracts (sales, services, subcontracting and management), general terms and conditions

Insurance and liability law

Material damages or physical injury

Civil or professional liability

Resignation and termination

Criminal defence (general criminal law, financial and economic criminal law)

Defence and assistance of victims
Stephan has been registered with the Brussels' Bar since 1993, the year during which he joined the Firm, where he became partner in 2000.
He mainly practices civil and commercial law, for a client base comprised of large companies, small and mid-sized companies and individuals.
With a solid sense of organisation and method, Stephan is able to proactively manage numerous cases involving a variety of matters, and in order to achieve this, he is supported by a team of high-performing and competent co-workers.
Focusing on the quality, efficiency and promptness of his legal interventions, he always remains attentive to his clients, for whom he never fails to find creative and pragmatic solutions. He carries out legal procedures with determination but will also be attentive, wherever possible, to negotiation and alternative methods of settling disputes.