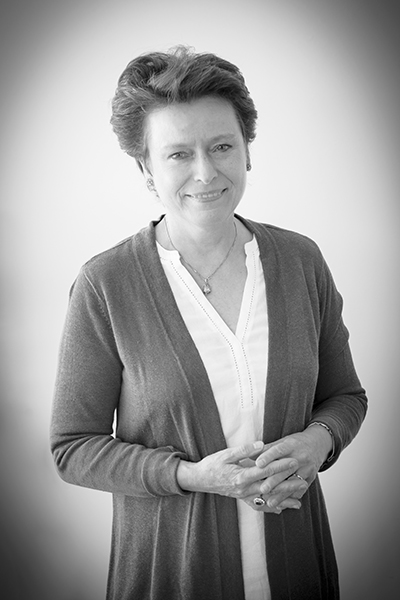 Thérèse
de Broqueville
+32 (0)2 761.07.27
+32 (0)2 762.35.66
Academic background:
Master of Law at the Catholic University in Louvain , 1978,
Family mediator (O.B.F.G. 2002).
Languages: French
Areas of expertise
Family and patrimonial law

Marriage, divorce, separation

Maintenance allowances and child support

Division of the common estate
Thérèse de Broqueville was admitted to the Brussels' Bar in 1981. 
As a member of the Firm since September 1987, she became partner in June 1988.
Thérèse de Broqueville is fully dedicated to the practice of family law:
Marriage, separation, divorce
Parental authority 
Maintenance allowances and child-support 
Family name 
Adoption
Patrimonial family law (liquidation of the matrimonial property, inheritance)
Family taxation
Family mediation
This area of law involves matters that closely touch upon people's lives, what requires empathy and attentiveness, while preserving distance and detachment at the same time, conditions that are crucial for the effectiveness of her legal interventions. 
Thérèse de Broqueville endorses a working ethical rule according to which each family conflict must and can be resolved solutions and cannot be exacerbated. The goal is reached when the case is closed and the client can begin a new and peaceful life.