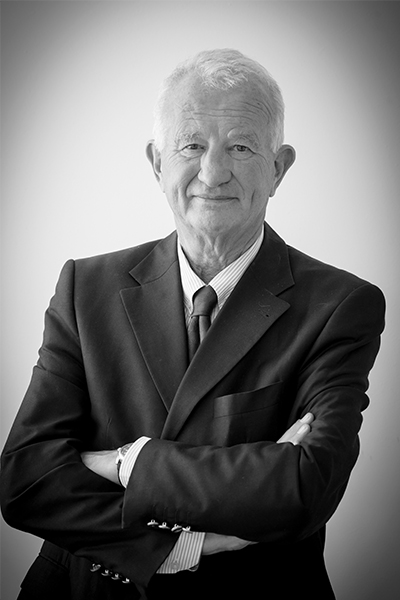 Benoît
Cartuyvels
+32 (0)2 761.07.25
+32 (0)2 762.81.52
Academic background:
Law doctorate from the Université Libre de Brussel
Diploma in Comparative Law from the University of Cambridge

Languages : French, English, Dutch
Areas of expertise
Real estate goods (sales, easements, neighbourhood disturbances)

Renting contracts (residential, office and commercial)

Construction (contracts, liability, construction defects)

Economic and commercial law

Business practices and consumer protection

Contracts (sales, services, subcontracting and management), general terms and conditions

Company law, associations & foundations

Constitution, liquidation and dissolution of companies

Reorganisation and bankruptcy

Disputes between associates

Insurance and liability law

Material damages or physical injury

Civil or professional liability
Benoît has practiced as a lawyer with the Brussels Bar since 1974.
He is one of the four founders of the Association.
For over four decades, Benoît has specialised in commercial law, contract law, company law and real-estate law.
He is well versed in business affairs.
Clarity is his watchword, in negotiations and in the drafting of agreements. In this context, his clients call upon him for his advice from the outset of the business process.
Building on this experience as a lawyer, but also as a deputy Magistrate, he is aware of the stakes involved in legal proceedings, conducts them with determination when necessary, but prefers negotiated solutions wherever possible.
He was the recipient of the Janson prize at the Le Jeune & Janson moot court competition.
From 2009 to 2014, he served as an Deputy Magistrate at the Court of Appeals of Mons.